News tagged 'U.S. & Canada'

MacWorld compared nine different iPhone GPS Navigation applications:
AT&T Navigator

CoPilot Live N.A.

GoKivo GPS Navigator

iGo My way 2009 (N.A.)

Magellan RoadMate 2010 N.A. Ed.

MobileNavigator N.A.

MotionX GPS Drive

Sygic Mobile Maps U.S.

TomTom U.S. & Canada
Prices ranged from $4/month to $100 to own. Overall the AT&T Navigator ($10/month) and MobileNavigator ($90) received the best ratings.
Here are some results in tables: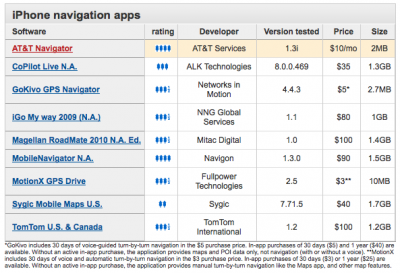 Leave a comment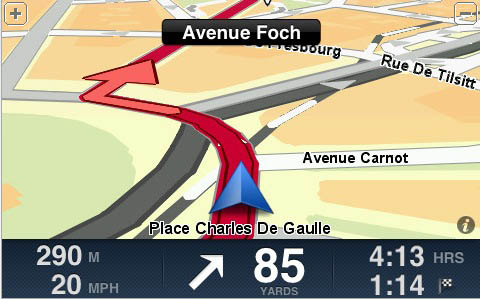 iPhoneclub reports that four regional versions of TomTom iPhone navigation application have appeared in Apple's New Zealand App Store: U.S. & Canada, Western Europe, Australia, and New Zealand.We are expecting TomTom to appear in other AppStores.
Pricing is as follows (Users should set their iTunes Store to "New Zealand" prior to clicking the App Store links.):
The App Store application prices include only the iPhone application and not the companion car kit.
via iPhoneclub

Leave a comment