News tagged 'MotionX'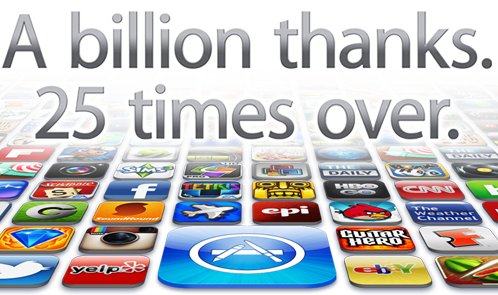 Apple's iTunes AppStore has recently reached 25 Billion downloaded apps. Apple has an updated its all time most popular apps list for both iPhone and iPad. There are 4 categories - iPhone apps, iPad apps, Free and Paid.
This list varies from country to country. For example, US AppStore number one apps are: Angry Birds, Facebook, Pages and Angry Birds HD Free, while in Russia - WhatsApp Messenger, Facebook, Angry Birds Seasons HD and Skype iPad.
You can take a look at the list in iTunes (link) or below:

Leave a comment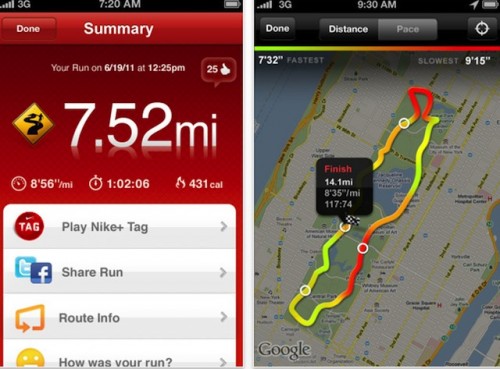 Five years ago, Swoosh has released its Nike+ iPod kit intended for the morning jogging fans. To celebrate the anniversary of this event, Nike offers for free its Nike+ app at the App Store, the regular price of which is $2. The app is based on the iPhone's GPS and MotionX technologyto track your jogging route (as in some places the GPS signals are weak, the MotionX tech is intended to bridge the gaps). The same technology by the way has been used in Jawbone's stunning new Era Bluetooth headset.
You can download it here to enjoy the app and its additional motivational features and post-run sharing options.
And hurry up, as the app will probably become paid again.

Leave a comment

MacWorld compared nine different iPhone GPS Navigation applications:
AT&T Navigator

CoPilot Live N.A.

GoKivo GPS Navigator

iGo My way 2009 (N.A.)

Magellan RoadMate 2010 N.A. Ed.

MobileNavigator N.A.

MotionX GPS Drive

Sygic Mobile Maps U.S.

TomTom U.S. & Canada
Prices ranged from $4/month to $100 to own. Overall the AT&T Navigator ($10/month) and MobileNavigator ($90) received the best ratings.
Here are some results in tables: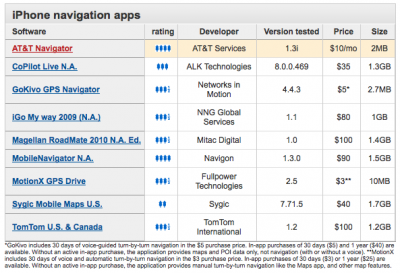 Leave a comment