News tagged 'YouTube'

As Engadget reports, Corning announced the launch of its latest glass substrate Lotus XT Glass for OLED and LCD displays. While Corning is well known for its Gorilla Glass used by a number of device makers to provide durable covers for displays, Lotus Glass is used within displays to support components necessary for displays to operate.

Read the rest of this entry »

Leave a comment

Last year Philips released its iOS-controlled "Hue" lighting system that allows users to personalize the lighting experience.
Today Philips announced a major update to the Hue adding many new features. Among the most interesting is integration with IFTTT protocols to allow the system to provide visual alerts for different situations.

Leave a comment

Apple is known for the simple, no-frills photos of its mobile devices and, as it turned out, a lot of effort goes into creating those images. To throw some light on Apple's creative process, The Verge interviewed a photographer Peter Belanger, who has worked with Apple for many years. Belanger reveals that Apple pays extreme attention to details when it comes to photos of its products, providing him with sketches and an extensive shot list.

Read the rest of this entry »

Leave a comment

In March, Apple added "offers in-app purchases" warning on the App Store and iTunes after a class action suit was brought by parents claiming that iOS in-app purchase service allowed children to easily spend thousands of dollars.
As noted by AppAdvice, today Apple has added a new section titled "Learn More About In-App Purchases" on the App Store, explaining how the app-purchase feature works and how parents can restrict in-app purchases.

Read the rest of this entry »

Leave a comment

According to a report from TechCrunch, Amazon has acquired natural language search platform Evi for $26 million. Originally, the Evi app was distributed through the App Store, but Apple had threatened to delete the app over similarities to Siri. However, later the company said that it would "work with" the developer to reduce similarities. Evi was first launched in early 2012 and it is still available on the App Store as a free download. The report said:

Leave a comment

According to a report from AllThingsD, later today Facebook will bring the new Chat Heads functionality from Facebook Home to its iOS app as part of a new update. Previously it was reported that Facebook was negotiating with Apple to add some of the new features to its iOS Facebook app.
The Verge got a hands-on experience with the new version of the app:

Leave a comment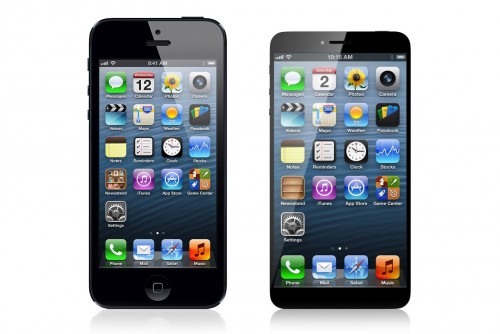 Check out beautiful rendering by Ran Avni of a concept iPhone 6 featuring a larger 4.5-inch display, thinner frame, and no home button. The body is depicted in both black and aluminum colors.
Apple iPhone 6 - new design, thinner, smaller. iPhone 6 is the best iPhone yet.
Take a look:

Leave a comment, read comments [2]