Apple Adds 'Offers In-App Purchases' Warning For App Store Apps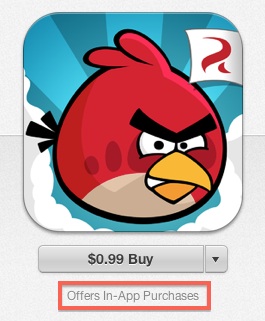 According to The Guardian's report, today Apple added a new tagline "Offers In-App Purchases" directly underneath the Free/Buy button for App Store apps that support the feature. The tagline helps make clear to users that paid or free apps may require additional in-app purchases in order to enable apps' full functionality or receive other benefits such as in-game currency. The report notes:
"The new tagline is currently only appearing in the desktop version of the App Store that sits within iTunes. For now, it's not shown in the iOS App Store app, nor does it appear on webpages for iOS apps".
Apple recently settled a suit filed in 2011 after children spend hundreds of dollars making unauthorized in-app purchases in supposedly free games.
The report also notes that Apple could use the new feature to deploy a filter allowing parents to restricts downloads of their children to only free apps without In-App Purchase content.

Leave a comment