Apple offers iTunes credits and refunds to parents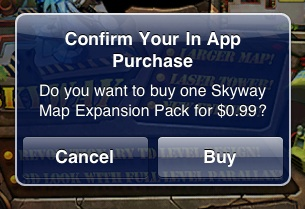 Apple has settled a lawsuit, filed in 2011 after children have spent hundreds of dollars on the purchase of so-called minimum-free games.

The company will return iTunes credits to parents who insist that their child purchased objects in application without the permission and provide refund of claims over $ 30.
Reports GigaOm:
"The proposed settlement comes after parents sued Apple in 2011 upon discovering that their minor children had racked up credit card charges in supposedly free games. The issue was the subject of a Daily Show feature about a father whose kids racked up hundreds of dollars to keep virtual fish alive in a game called "Tap Fish."
[…]
In order to collect under the settlement, Apple users will have to attest that a minor bought "game currency" and that the user did not provide the minor with the Apple password."
Apple will send e-mail notifications to 23 million account holders, who will receive a calculation. Full settlement document available on Scribd.
The company started to require passwords for in- app purchases in iOS 4.3, after the appearance of unauthorized purchases. Now, in- app purchases can also be switched off completely.

Leave a comment