White iPhone 4 makes an appearance on Three, Orange UK, AT&T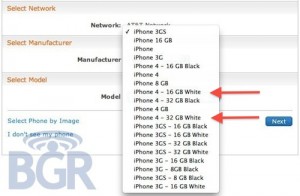 Last week the rumored white iPhone 4 appeared in Best Buy database. And recently the device has been listed in AT&T's Online Account Management system as an option for users managing their accounts online. Both 16GB and 32GB versions of the phone listed in the model picker, which could definitely suggest that the company is getting ready to finally make them available. The carrier's online account tool obviously doesn't t include any indication as far as when we might expect white iPhone 4 models.
Moreover, UK operators Three and Orange also starts offer the white iPhone 4 on their websites.  So, such evidence is clearly shows that Apple is definitely going to release the iPhone 4 in white soon. Remind you that the original black, model was launched more than seven months ago.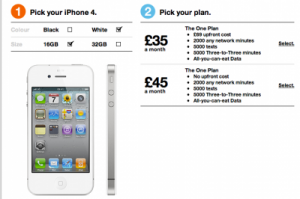 Leave a comment