27 German Publishers Will Launch Their Own Open Textbook Platform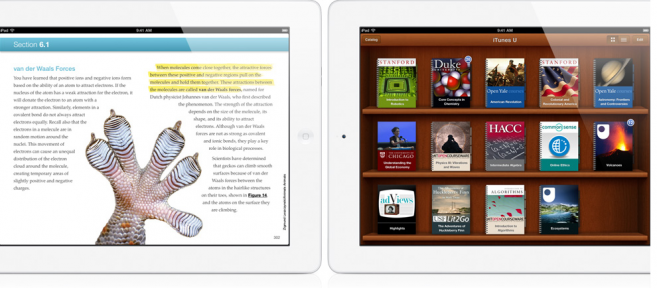 Following Apple's move into education sphere with the introduction of the new "iBooks Author" and "iBooks 2.0" platform, new reports say that 27 textbook publishers in Germany will join together to combat Apple with their own digital textbook platform. The platform will be released in time for the beginning of the next school year.
As German publication Boersenblatt.net reports (via eBookNewser), German textbook publishers will announce the new platform during Didacta Education Trade Fair held from 14th to 18th February in Hannover. According to the report, the platform seems to be backed and developed in cooperation with the Educational Media Association.
There is not many details, but the publication said the digital platform would be open and available to all publishers and vendors as well as being supported on all operating systems and devices.
eBookNewser notes:
"There's going to be both online and offline modes, and teachers and students will be able to purchase eBooks from different publishers and manage them on a shelf."
According to related textbooks news, Houghton Mifflin Harcourt, Apple's educational publishing partner for the iBooks 2.0 platform, is not going to deliver all of its content via Apple's new textbook platform. The company said today it would launch another pilot program for its iOS app HMH Fuse: Algebra 1 with students in Henrico County, Arlington and Powhatan County public schools.
In addition to the content available in HMH's "Algebra 1″ iBooks textbook ($14.99), the app also includes 400 video tutorials, a student response system and a graphing calculator and comes with a price tag of nearly $60 via in-app purchases.

Leave a comment