A New User Guide for iPhone 4 and iOS 4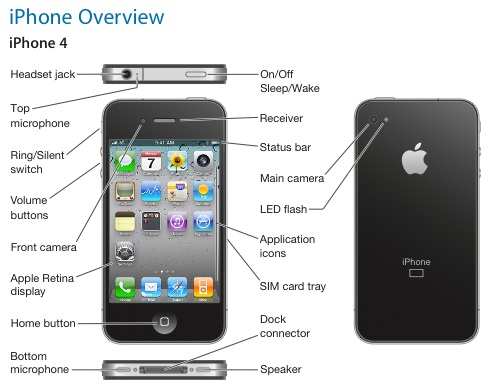 For those who are impatiently waiting for their pre-ordered iPhone 4 to arrive or are going to get one soon, Apple has released the user guide for iOS 4 and iPhone 4 (available here in PDF). The guide is 243 pages long and can also be found in a version for iPhone accessible via mobile version of Safari. It consists of 28 chapters and reveals some information on certain features of iOS 4 related to iPhone 3GS and iPhone 4.
The guide covers a great number of topics about iPhone 4, such as its physical features, setup and various software installed by default. There's a special section on the App Store, iTunes Store and the free iBooks application. In the user guide you'll also find more information on the iPhone's Nike + iPod capabilities.

Leave a comment, read comments [1]