Acer CEO Resigns Because of Apple's Advance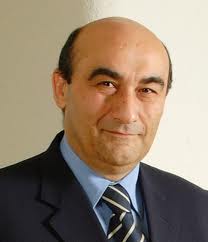 As you may already know, this Thursday Acer CEO Gianfranco Lanci resigned his office after the company's decision to reorganize itself in order to increase its share on the tablet market. The permanent successor should be found by the end of April.

On Friday DigiTimes reported that Acer CEO's departure may be explained by the impact of Apple products. The publication recalled Olli-Pekka Kallasvuo and Nam Young, who left their positions of CEOs at Nokia and LG respectively last year, were both asked to leave "because of their inability to defend their companies from Apple's fierce competition".
Because of iPad's major impact on netbook market in 2010 Acer saw no growth in shipments last year. As a result Acer plans to produce its own tablets, but DigiTimes reports these devices will be "outmatched in terms of both hardware and software", so Acer will also be "incapable" to compete with Apple and other major brands.
"Since first-tier smartphone and PC brands are still unable to find an effective strategy to counter Apple's advance, with Lanci the most recent victim of Apple's assault, the sources believe executives of brand vendors such as Motorola, Sony, Toshiba, Asustek Computer and Lenovo are all in danger of being dragged off by the wave".
This week Acer founder Stan Shih declared that the company will overhaul its operations and make efforts to counter the iPad's success.

Leave a comment