Apple's Supply Manager Earned $1M By Selling Company's Secrets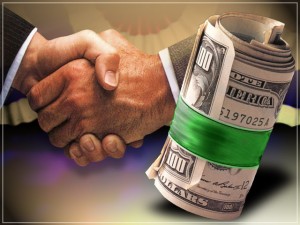 New report published in the San Jose Mercury News reveals that recently Apple's global supply manager Paul Shin Devine was accused by the US Internal Revenue Service and Federal Bureau of Investigation in a fraud scheme. It is claimed that Devine was using his security clearance to obtain confidential information about Apple's upcoming products and provide it to the company's suppliers. The latter then used the info to make favorable deals with Apple and after that paid Devine kickbacks. One of the suppliers was Andrew Ang from Singapore, who is also named in the indictment as an accomplice, as Devine was sharing his kickbacks with him.
To receive payments Devine held a series of accounts inside and outside the US. Payments were marked as "samples" so no attention was attracted. Bank accounts were registered under his and his wife's names. It is reported that sometimes Devine received bribes on the meetings with suppliers in Asia.
While the manager is named in 23 indictments, no information was revealed about the Apple's suppliers in the documents. But it is known that they include suppliers for iPod and iPhone products from China, South Korea, Taiwan, Singapore and some other "various countries in Asia".
Currently Devine is being held by U.S. Marshals Service and on Monday he will appear in a California federal court.
Besides FBI's investigation it was reported that Apple also brings a civil suit, which claims that Devine received more than $1 million in bribes, kickbacks and payments for the last few years. The information was revealed by the company's spokesman Steve Dowling.
"Apple is committed to the highest ethical standards in the way we do business. We have zero tolerance for dishonest behavior inside or outside the company."

Leave a comment