Apple buys back shares and acquires new companies

According to WSJ, Apple has repurchased $14 billion of its own shares after the Q-earnings report was published on January 28th.
Mr. Cook said Apple was "surprised" by the 8% decline in its shares on Jan. 28, the day after it reported quarterly results, and wanted to be "aggressive" and "opportunistic." With the latest purchases, Mr. Cook said Apple had bought back more than $40 billion of its shares over the past 12 months, which Mr. Cook said was a record for any company over a similar span.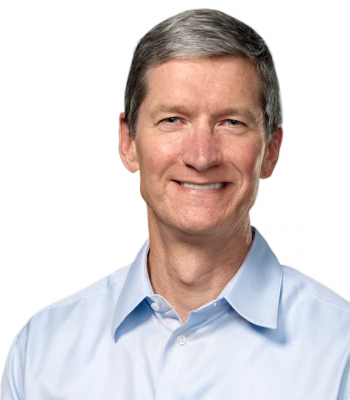 Tim Cook described buyback:  "It means that we are betting on Apple. It means that we are really confident on what we are doing and what we plan to do. We're not just saying that. We're showing that with our actions."
Apple will buy $60 billion of its own shares and publish the results in March or April.
Carl Icahn believes Apple should be buy back additional shares worth$50 billion; while Apple has asked shareholders to vote against the proposal.
"You want to be able to adjust for the long-term interest of the shareholders, not for the short-term shareholder, not for the day trader," Mr. Cook said. "We may see a huge company tomorrow that we want to acquire or something may happen in the stock market that's unpredictable."
Apple has reportedly acquired 21 companies over the past 15 months. It is a considerable number, taking into account the fact that Apple does not favor take overs.
"We've looked at big companies. We don't have a predisposition not to buy big companies. The money is also not burning a hole in our pocket where we say, 'let's make a list of 10 and pick the best one,'" said Mr. Cook. "We have no problem spending ten figures for the right company, for the right fit that's in the best interest of Apple in the long-term. None. Zero."

Leave a comment