Apple confirmed to open R&D center in Shanghai.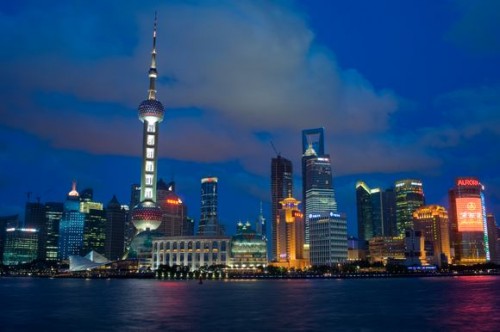 BrightWire summarizes the report of Chinese financial news site yicai.com, noting the official announcement on the opening of the new facility by Apple in Shanghai this summer.
"- Shanghai Municipal Commission of Commerce has announced that Apple will open its R&D center this summer.

- Apple has registered three firms in three buildings in Pudong, Shanghai, and one of them will be dedicated to procurement management and R&D, according to documents on the Shanghai Municipal Administration for Industry and Commerce's website."
Apple is preparing its R&D center in Beijing, so the Shanghai project was shelved for sometime. The first reports about the Chinese R&D center have appeared after meeting Apple's CEO Tim Cook with the acting Mayor of Beijing two weeks ago.
China is an extremely important market for Apple, with income at 7.3 billion dollars in the last quarter. Tim Cook described China as the second largest region for Apple.
"If you look at our total Greater China, which would include our retail stores in China, our revenues were $7.3 billion in the quarter. So this is incredibly high, it's up over 60% year-on-year … It's clear that China is already our second-largest region … and it's clear that there's a lot of potential there."
A key issue for Apple In China is too expensive production for workers on an average salary. Apple recently submitted payment plans of up to two years, and it is expected to offer low-cost versions of iPhone in the Chinese market.

Leave a comment