Apple Explained New iBooks features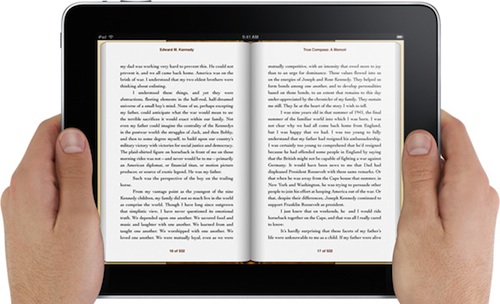 New page featuring iBooks for iPad has been rolled out on the Apple's official site. The app will be available as soon as the new device will be launched (the official date is April 3rd). Apple confirms iBooks will use the open ePub standard and the same version of FairPlay DRM that continues to be applied on video content distributed via iTunes.
iBooks will allow users to switch portrait and landscape modes, change fonts and text sizes and even tap on words to see its definition from Wikipedia or built-in dictionary. It is compatible with VoiceOver functionality that makes content to be read aloud automatically.
For some time iBooks will be available only in USA, but as we know Apple already seeks for professionals to expand their book business internationally.

Leave a comment