Apple Has Made Audio Codec (ALAC) Open Source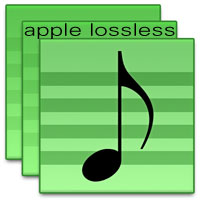 Apple has announced via MacOSForge that the company is launching the Apple Lossless Audio Codec on an open source basis.
"Apple is making the Apple Lossless Audio Codec (ALAC) available as an open source project. Full details can be found on the Apple Lossless Audio Codec project page".
The Apple Lossless Audio Codec is like other "lossless" codecs provides audio compression without loss in information. ALAC compresses files by "about half" compared to the original versions.
Such formats as AAC and MP3 are "lossy" and offer greater compression at the expense of some fidelity. The main reason for preferring ALAC over other lossless audio formats is that it is supported by Apple's iOS devices and iPods. Previously, the format had been reverse engineered, but this release makes it possible for more products to support both ALAC playback and support. Apple has released the project under the Apache license.

Leave a comment