Apple Improved iTunes Store Security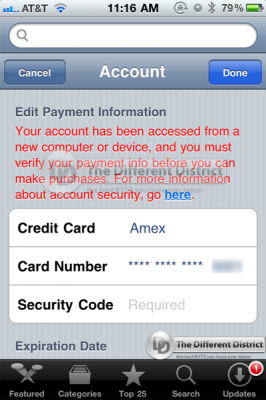 As you remember, few weeks ago iTunes Store was hacked and the top list of the Books category had been filled with a bunch of obscure books. That was achieved by a number of unauthorized charges that were made on accounts of several iTunes users, who eventually lost few hundred dollars. In turn Apple deleted developers who were found to use the fraudulent purchases.
These days Apple added new layer of security which now require every user to enter the security code of their credit card each time they register a new device or computer with their account, according to Different District blog. So if earlier malicious user just needed to guess a password for the account in order to receive and/or resell the acquired information to fraudulent buyers, after Apple's security innovation it will require more efforts to do that.

Leave a comment