Apple Is Going To Celebrate Its Retail Anniversary in Late May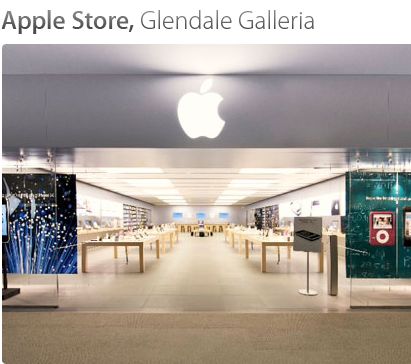 This week Apple retail employees were asked to refuse from taking vacation days in late May, which allows to suggest that Apple is going somehow celebrate the 10th anniversary of its first retail stores.
Retail employees got e-mails where it is said that they may not request days off between May 20 and May 22. The first Apple retail store was opened exactly on May 19, 2001. It is situated in McLean, Virginia's Tyson's Corner Mall at the Galleria in Glendale, California. Due to its store number designation 001 it has even achieved cult status.

It is possible Apple may also release iPhone 5 or new Sandy Bridge iMacs these days. But numerous rumors reveal iPhone 5 is delayed until September at least, and iMac release has never required stopping all retail employees from going on holiday.
Gary Allen from ifoAppleStore.com said Apple will most likely do something anniversary-related to "attract a crowd", but he hasn't revealed further details.
Earlier this year Apple asked its employees to abstain from taking vacation when Verizon iPhone 4 and the iPad 2 were launched.

Leave a comment