Apple Is Now Officially Accepting Apps for iPad

Starting today Apple will be accepting developers' iPad apps for review. If you want your application to be considered for the grand opening of the iPad Store, then submit it by March 27, 2010. Company says they will let developers know about the readiness of their apps so they will have a chance to make necessary changes before a final review submission.
Here are several screenshots from updated iTunes Connect interface that now allows submitting iPad applications.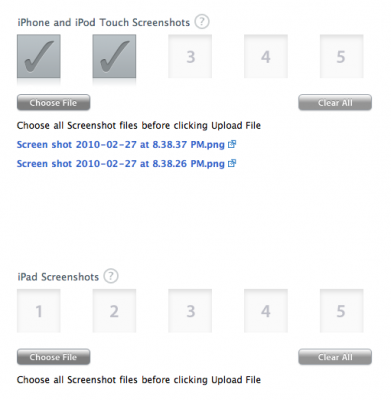 Leave a comment