Apple Is Predicted To Sell 4 Million Its Set-Top Boxes In 2011 Taking 32% Market Share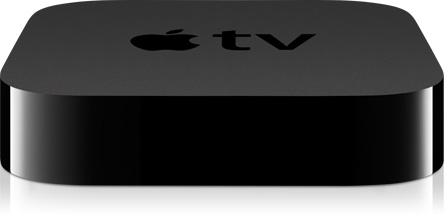 Today market research company Strategy Analytics reported on its research which covers «connected TV players», such as Ruku and Apple TV. The report shows that Apple is expected to reach sales of 4 million Apple TV boxes for 2011, leading the growing market with a 32 percent share.
Senior Analyst from the Connected Home Devices service Jia Wu said:
"Apple is leading this nascent market, which it still considers a 'hobby".

"As Apple prepares for its expected launch of smart TVs in 2012, rival platforms must accelerate their development plans to keep Apple from running away with the connected TV business, as it has done in smartphones and digital music."
According to the report, owners of Apple TV spend more money on movies and TV shows than users of rival set-top boxes. So, 30 percent of Apple TV users reported that they have rented TV content compared to 20 percent of owners of other set-top boxes.
The research firm also estimates that the market for set-top boxes has doubled during this year, with significantly lower pricing compared to the last year. The current Apple TV launched in September of 2010 with the price tag of just $99 which is considerably cheaper than original Apple TV for $229.
Apple has considered the work on its set-top box to be a "hobby", but now rumors has increasingly suggested that Apple is going to launch a connected television set late next year. This device is expected to include many of the features of the current Apple TV such as access to iTunes Store and streaming content from iOS-devices directly into TV sets. Also rumors indicate that Apple is working on Siri-based voice functionality for interacting with the TV set.

Leave a comment