Apple issues developers second iOS 4.2 gold master for iPad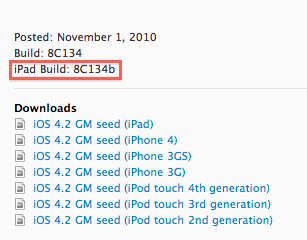 Instead of the iOS 4.2 public release, Apple on Friday seeded a second gold master of iOS 4.2 build for the iPad, labeled 8C134b. Apple didn't report what changes have been made in the new version, but it's possible that they should deal with the WiFi issue that some users experienced with the pre-release build and that apparently delayed the launch of iOS 4.2.
Typically a gold master issued to developers is identical to the version that becomes the final release.

Leave a comment