Apple may sell 13 million TV sets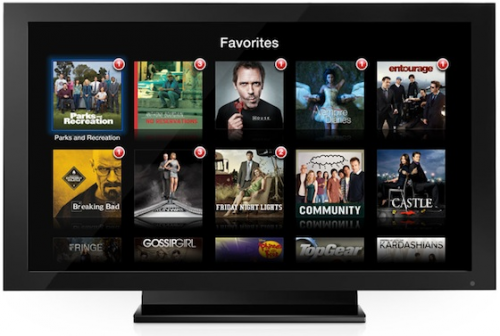 Last week, Tim Cook revealed that the television was an area of intense "interest" for Apple. Today, analyst Katy Huberty from Morgan Stanley shared the results of the survey.
"11% of respondents said they would be "extremely interested" in buying an Apple-branded TV set, which translates into 13 million units in the U.S. alone. 36% said they would be "somewhat interested," which could translate into another 43 million units.
The 47% who were either "extremely" or "somewhat" interested is more than twice the 23% who said they were interested in buying an iPhone and the 21% who were interested in an iPad before either of those products were released.
Respondents who owned at least one Apple device were nearly four times more interested in buying an iTV that those who did not.

46% of respondents were willing to pay over $1,000 for an iTV and 10% were willing to pay over $2,000. On average, respondents were willing to pony up $1,060, a 20% premium over the the average $884 they paid for their current TV set."
In addition, Huberty offered three strategies for the Apple TV. The company could become "a full-fledged supplier of wireless services"; partner with existing providers of pay-TV and replace their devices with own boxes; or Apple could "group the existing Apple TV television." Of course, it took years to speculate about a potential Apple TV. After the release of Walter Isaacson's biography of Steve Jobs where  Jobs said he had "cracked" television, the rumors became more intence.

Leave a comment