Apple ordering screens sized at least 4" for next iPhone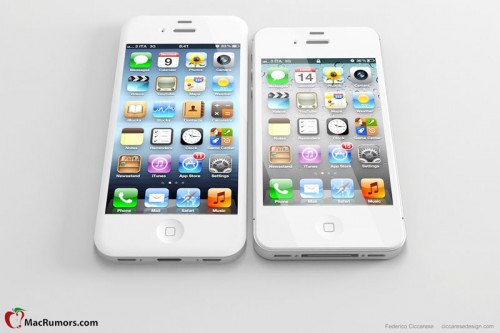 The Wall Street Journal reported on Wednesday that Apple began placing orders for a new, larger screen (it will measure "at least 4 inches diagonally") for the next iPhone. Production of the screens is set to begin in the next few months.
Rumors have suggested for some time that the next iPhone will be a major redesign, overhauling the look of the handset that has remained since the launch of the iPhone 4 in mid-2010. A larger screen would be a major change for the device, and could require developers to update their applications to take advantage of the larger display.
Rumors about the 4-inch iPhone come as competitors continue to offer smartphones with larger screens. For example, the Samsung Galaxy S II with a 4.8-inch display and Samsung's Galaxy Note with a massive 5.3-inch stylus-driven display.
With a 4-inch display, the iOS home screen could theoretically fit another row of icons on the home screen, bringing the total number to six. Applications written for the iPhone 4S and earlier handsets could simply feature black bars at the top and bottom of the screen, using the same aspect ratio and screen space as it would on the earlier devices.

Leave a comment