Apple plans to sell more iPhones in India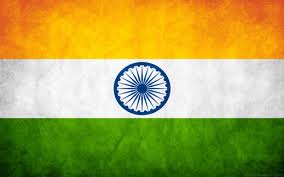 The Wall Street Journal reports on recent Apple's operations to increase sales in India, one of the fastest growing markets in the world. The company recently launched iTunes and Apple TV there. There also were rumors that Apple was planning to open retail stores in India.
"Apple is sidestepping wireless carriers to seize greater control over marketing in India and offering no-interest loans to lure lower-income consumers. The company has also boosted staff in India by 30% to 170 employees in the past six months. And it is ramping up the introduction of other products, with the Apple TV video-streaming gadget expected to reach stores in coming weeks, people familiar with the matter say.

The result is that Apple shipped more than 252,000 iPhones to India in the quarter through December, more than triple the number in the previous three months, according to research firm Canalys."
India is often referred to when talking about the possible development of a low-cost model of the iPhone, because the majority of smartphone users in India use postpaid tariffs and pay for their phones in advance, instead of using the subsidization model, which was introduced in the West.
The Journal quoted several experts who claimed that Apple will produce cheap phones to compete with other manufacturers. Samsung sells phones based on Android with an initial value of 100 dollars, while the cheapest iPhone retails for 500 dollars, but the price of the new iPhone 5 comes close to 850 dollars.

Leave a comment