Apple Promotes Eddy Cue To Senior Vice President Of Internet Software And Services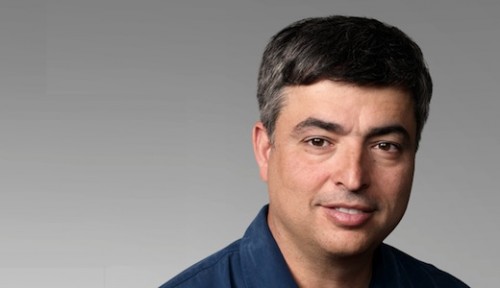 Yesterday, Tim Cook started redirecting customers' e-mails to Eddy Cue, Apple's vice president for Internet services. Cook confirmed 9to5Mac that Cue was officially promoted to a senior vise president position.
From an internal Apple email sent by Tim Cook:
It is my pleasure to announce the promotion of Eddy Cue to Senior Vice President of Internet Software and Services. Eddy will report to me and will serve on Apple's executive management team.

Eddy oversees Apple's industry-leading content stores including the iTunes Store, the revolutionary App Store and the iBookstore, as well as iAd and Apple's innovative iCloud services. He is a 22-year Apple veteran and leads a large organization of amazing people. He played a major role in creating the Apple online store in 1998, the iTunes Music Store in 2003 and the App Store in 2008.
Cue's promotion may be the first move in a reshuffling of Apple's leadership. The position of Chief Operating Officer is now vacant. Apple's COO was Tim Cook until his ascension to the CEO position. And soon a position of a senior vice president for retail will be vacant as he takes the CEO position at J.C. Penney.

Leave a comment