Apple Reaches 500 Million in iPhone Sales - Analysts

According to Forbes, Apple has sold about 500 million iPhones. It took the company from Cupertino nearly 7 years to accomplish this task. The figure includes all models and all versions of the smartphone released after 2007.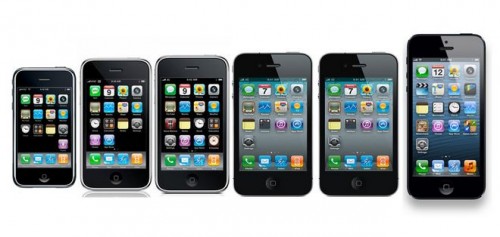 As noted by iClarified,
Apple reached 400 million in iPhone sales around the end of July, 2013. Entering this quarter Apple had sold 472 million iPhones. Depending on how well sales are going this quarter, it is estimated that Apple would have sold its 500 millionth iPhone on around March 8th.
What is interesting, though, is that the company from Cupertino is expected to break the 600 million mark as soon as this year. You see, experts claim that Apple's next-gen iPhone 6 will become a success as many people can't wait to see and buy it.
iPhone 6 is said to feature a larger display, an improved Touch ID sensor and a number of other important improvements.

Leave a comment