Apple Released 3rd Build of Mac OS X Lion Preview 2 - What's New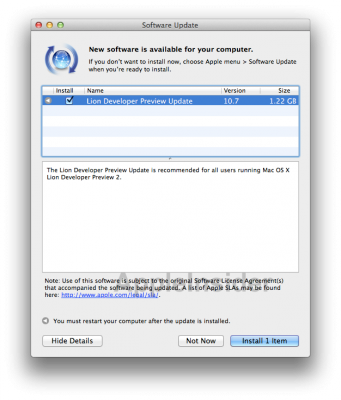 This Friday Apple has released a second update for Preview 2 of Mac OS X 10.7 Lion. A 1.22GB download is recommended for all users running Mac OS X 10 Lion Developer Preview 2 and is available via Software Update. The version of the latest build is reportedly 11A444d.
So what's new?

1. New sliding pane tabs. The control function now presents a physically raised button that can be moved to the desired caption.

2. New selected tab design. Now it looks like it is depressed inward and has a high contrast.
Here how it looks in current Aqua look:

and in the original Lion appearance:

and in the current build of Mac OS X 10.7 Lion Developer Preview 2:
3. New tab controls design. Here is a Speech pane view to compare Lion DP3 and Snow Leopard appearance.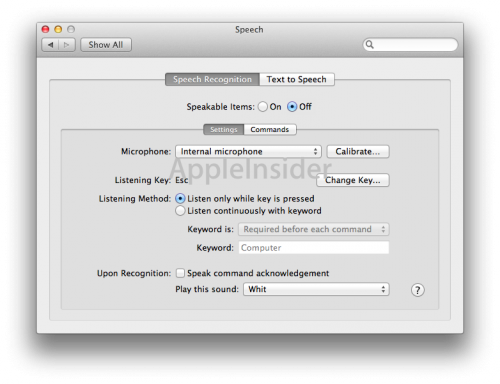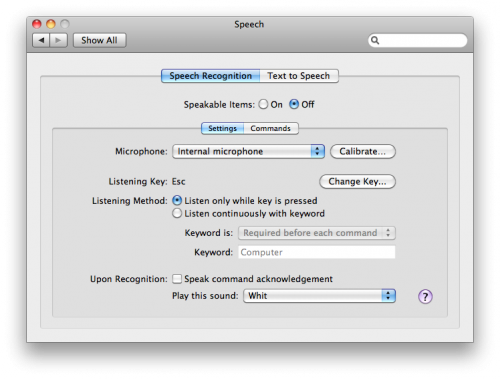 4. New and reportedly "hidden" feature dubbed "Reading List" allows collecting links and webpages so it could be read later. It is not yet mentioned in Mac OS X 10.7 Lion documentation and appears to be based partly on HTML and JavaScript.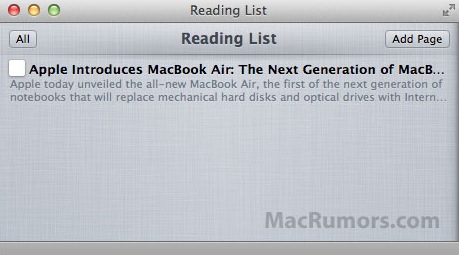 This is how Apple explained the feature, according to MacRumors:

"To add the current page to your Reading List, click Add Page. You can also Shift-click a link to quickly add it to the list. To hide and show Reading List, click the Reading List icon (eyeglasses) in the bookmarks bar."
5. 9to5Mac also found "Find My Mac" icon and mention of Find my Mac messenger. The latter may presumably allow Mac's finder to instant message with the actual Mac's owner. But this is only an assumption.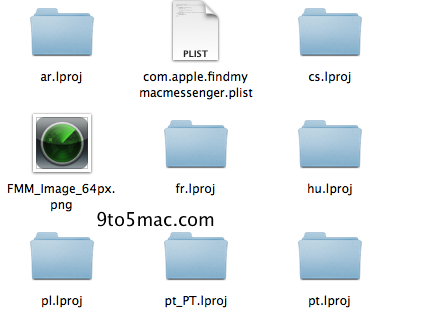 6. Finally, it was found that if the MacBook is connected to an external monitor, it won't go to sleep after shutting the screen but will switch to external monitor-only view and stay active. This was revealed by one of Mac users, namely @TehBeej, so we don't know whether this function appeared in the DP3 or earlier.
Preview 2 of Lion was released in late March and its first update appeared earlier this month. The second update is not labeled as a full-fledged "Preview 3", which allows to conclude it has only minor changes.

Leave a comment