Apple Replacing Google Maps On iOS With Its Own Solution Later This Year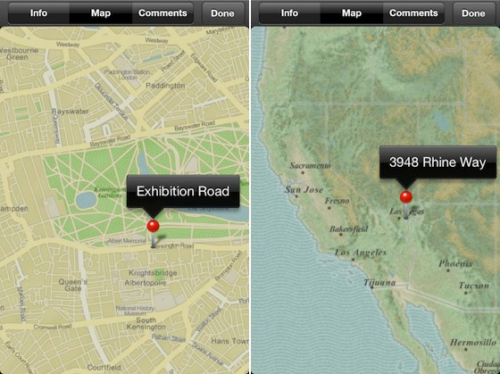 You've obviously heard that Apple is going to refresh its Maps application in the forthcoming iOS6 and move away from Google Maps that Apple has used since the launch of the iPhone in 2007, replacing it by the company's own service.
The Wall Street Journal chronicles the last five years that have saw Google and Apple going from best of corporate friends to sworn enemies spending a great deal of time disparaging each other in courts. The latest confrontation seems to be closely connected with Maps.
Later this year, Apple is planning to oust Google Maps as the preloaded, default maps app from the iPhone and iPad and release a new mapping app that runs Apple's own technology, according to current and former Apple employees. Apple could preview the new software, which will be part of its next mobile-operating system, as soon as next week at its annual developer conference in San Francisco, one person familiar with the plans says. Apple plans to encourage app developers to embed its maps inside their applications like social-networking and search services. Technology blog 9to5Mac earlier reported that Apple will launch its own maps app in its next mobile-operating system.
During the last three years Apple has been gearing up its mapping capabilities by purchasing Placebase, C3 Technologies, and Poly9. Moreover, there has recently appeared a description of a new calendar-integrated mapping system that could be closely connected with Maps:
Apple's goal is to develop a "holistic" technology that integrates maps with other Apple software, says a person briefed on the strategy. For instance, if Apple's iCalendar program knows that a person has a meeting across town soon, and traffic is backing up, it might alert the person about road conditions.

Leave a comment