Apple rumored to issue iOS 5.0.2 for battery woes, iOS 5.1 with Siri additions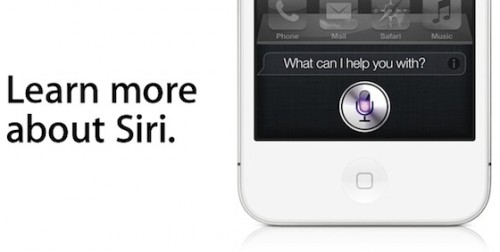 German site Macerkopf reports that Apple is working on two software updates for iOS 5 to fix battery issues and to add new features to Apple's voice recognition assistant Siri. Macerkopf tells us:
iOS 5.0.2 coming very soon, solving the battery bugs. Should arrive before the end of next week. Apple is working hard on the update. In addition Apple is working on the first big iOS 5 Update (iOS 5.1), bringing some Siri-extensions. Also the Siri hardware-control is in work "take a picture", "make a video", "switch on/off WiFi", "switch on/off BT" and more.
The new update will be iOS 5.0.2 and is expected to be released next week to address continued battery life issues even after last week's release of iOS 5.0.1 that was also targeted at solving battery issues. But there are still no signs of developer testing for an iOS 5.0.2. The other update Apple is working on to improve Siri functionality on the iPhone 4S will be probably dubbed iOS 5.1. The update seems to be released earlier next year. Apple may add new languages and expansion of maps and local search to new countries in the update.

Leave a comment