Apple Rumored To Release 4.8-Inch iPhone Math In June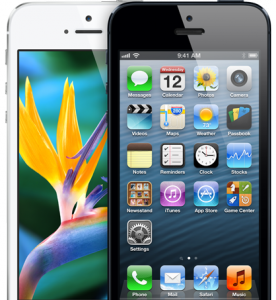 According to China Times' report translated by BrightWire, Apple is preparing to launch the iPhone 5S along with a larger phone called "iPhone Math".
The iPhone Math is highly unusual name that does not conform to Apple's traditional naming scheme, so it is unclear if it is a code name of the device or a potential mistranslation.
China Times notes that the larger smartphone will include a 4.8-inch display and an 8-megapixel camera. The iPhone Math will launch in June along with an updated iPhone 5 that will also have an 8-megapixel camera. Also the report said that Apple will release an additional iPhone featuring a 12-megapixel camera during the holiday season.
"The shipments for components, including touchscreens and cameras, will start rising significantly in March, and iPhone manufacturers will begin production in late April. Hence, Apple's suppliers will see major growth in 2Q 2013.

Hon Hai Precision Industry Co. Ltd. will undertake 90% of the manufacturing orders, and Largan has received orders for 8 million camera lenses. Fujikura, Flexium and Zhen Ding will share production orders for printed circuit boards".
Although the report provides detailed information on manufacturers, production times and suppliers, it is difficult to believe Apple will produce a larger iPhone and release two iPhone models in a six-month time frame.
In order to protect your iPhone and just make it look cool use iPhone 5 cases.

Leave a comment