Apple studies the idea of radial menus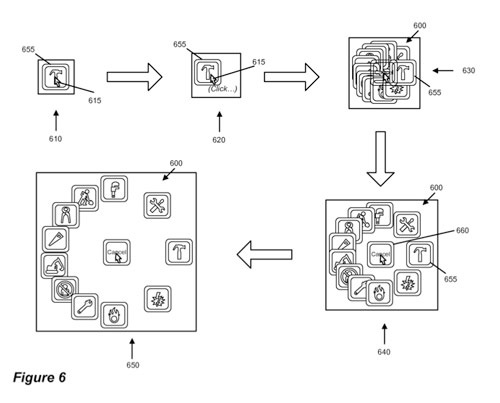 According to MacNN report, another yesterday granted patent application reveals that Apple devises new radial pop-up menus which will be an alternative to currently used drop-down menus. Peter Warner, who is listed as a "Designer at Apple" in his LinkedIn profile, is the inventor of this patent.
The application assures that radial menus can be more efficient than the current model of moving 'to menubar to select standard features', which is used in almost every major operational system. An order for both menus can be static and prioritized, when higher priority items are being displayed more prominently.

The patent covers both touchscreen and mouse input methods. The first method will allow using circular gestures to navigate menu, and the second will incorporate the use of trackpad or angled mouse gesture for indication of the selected menu item.
The images depict possible implementations of the technology on Mac OS X and iOS.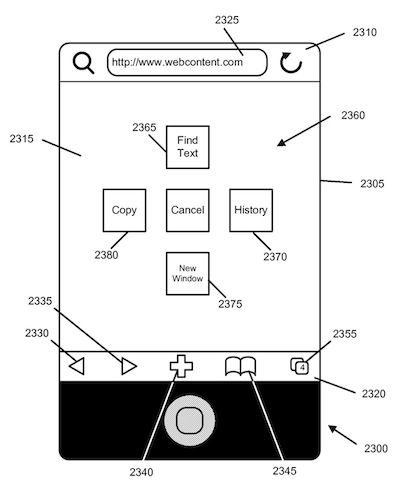 Leave a comment