Apple television expected in mid-2012 as competition is 'scrambling'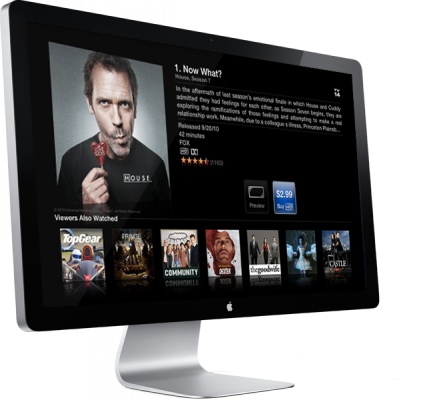 Jefferies analyst Peter Misek claims that commercial production of Apple's anticipated television set is expected to begin in February. Sharp was chosen as a manufacturer of TFT-LCD panels. Other TV makers, of course, want to find out as soon as possible what features of the product may be.
"They hope to avoid the fate of other industries and manufacturers who were caught flat footed by Apple," Misek wrote. "Having said that, it appears that mainstream TV manufacturers are likely to be at least 6 to 12 months behind in a best-case scenario."
TV makers believe in Android potential that may compete with Apple's television set and add cloud capabilities to thier TVs. The other reason for TV makers to worry about the launch of Apple's TV is that Apple is rumored to implement its unique voice recognition service, Siri, in the device. According to Steve Job's biography by Walter Isaacson, he wanted Apple' TV to be a completely new product that would feature "the simplest user interface you could imagine," as he believed that there was "no reason" for televisions to be as difficult to use as they currently are.
Misek expects the Apple television will be launched in the middle of 2012.

Leave a comment