Apple to kill Ping with next major iTunes release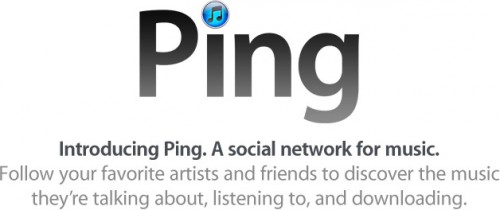 According to sources close to the matter Apple will reportedly kill off the Ping iTunes service when the next iteration of iTunes rolls out alongside iOS 6 this fall, reports All Things D. The social music network has suffered waning participation since its introduction in 2010.
Apple CEO Tim Cook confirmed these rumors partly when he said at the D10 conference in May that the company might kill off Ping but vowed to add more social integration into its products. Ping is still active, but sources say that the social network will be redacted this fall and replaced by deeper Twitter and Facebook integration.
Ping first debuted in 2010 when Apple co-founder Steve Jobs unveiled iTunes 10. "It's sort of like Facebook and Twitter meet iTunes," Jobs said of Ping, and went on to say that the network was all about music. At the time critics had mixed feelings about the feature's future prospects. Initial adoption was promising as over one million users signed up within the first 48 hours, but momentum slowed and it seemed Ping was destined to become yet another Apple side project.
The music discovery network has not recently seen any substantial updates, meaning that the end is likely near.  "We tried Ping, and I think the customer voted and said 'This isn't something that I want to put a lot of energy into,'" Cook said.

Leave a comment