Apple to Open New Apple Store in Lille, France Very Soon

Apple will soon open a new Apple Store in Lille, France. Earlier today, the locals noticed traditional black barriers around the store, which indicate that the construction is nearly over and that there are only some final touches left that need to be added ahead of the grand opening.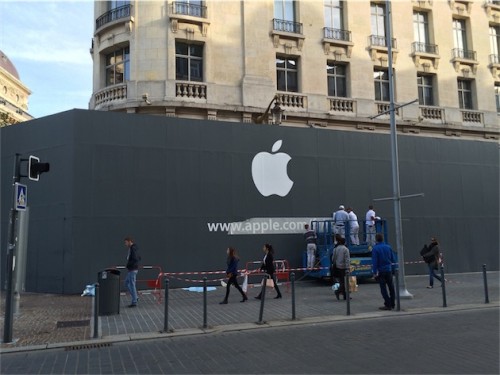 The eighteenth Apple Store in France will reportedly consist of two levels with the total area of about 1400 square meters or 15000 square feet. Whether it will become as beatified as the famous Apple Store Opéra is still a question without an answer. We'll find this out at the end of November, when the outlet opens its doors for customers and journalists.
By the end of 2014, the guys from Cupertino are expected to open 25 new outlets, mostly outside of the USA. Apple Store in Lille will surely become one of these stores.

Leave a comment