Apple's A7 Processor is Manufactured by Samsung

Apple's still working with Samsung - Chipworks has confirmed that the A7 chip used in iPhone 5s is manufactured by the South-Korean company.
We have confirmed through early analysis that the device is fabricated at Samsung's Foundry and we will confirm process type and node later today as analysis continues. That being said, we suspect we will see Samsungs 28 nm Hi K metal Gate (HKMG) being used. We have observed this same process in the Samsung Exynos Application processor used in the Galaxy S IV. Our engineers will be deprocessing the Apple A7 as soon as they can to confirm this or to provide different information.
One of the Apple's main rivals is one of its main suppliers.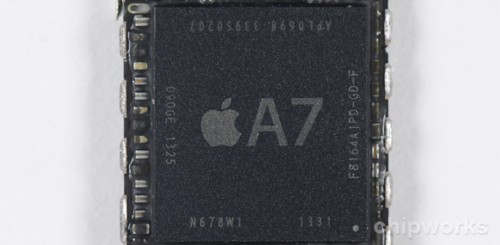 Leave a comment