Apple's Covent Garden Store Was Raided By Motorbike Gang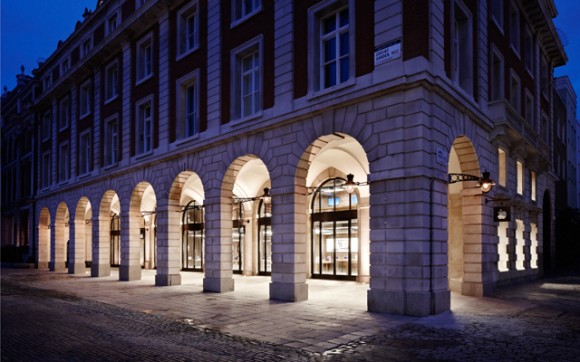 In London Apple's Covent Garden has been robbed early today. A gang of seven thieves on motorbikes has raided this retail store in an attempt to steal Mac notebooks and iOS devices.
Robert Shoesmith said (per The Next Web) that around 1:15 am he woke up and heard a load of motorcycles and then there was a smash and grab.
"It is believed there were around 7 moped riders / motorcyclists involved, most if not all with a pillion passenger. All persons were in full face crash helmets. Shortly afterwards Islington police saw a moped and followed and attempted to stop it, but it was lost".
But shortly afterwards Police found an abandoned motorbike and apprehended two persons inside the apartment block with Apple devices in their bags.
Apple stores are increasingly targeted by criminals for hot devices that can be sold at a high price on the street. Also recently police caught a huge theft ring that spanned several countries from Middle East to Europe. They bought Apple products with the use of stolen cards in order to sell them on gray markets for cash. The criminal gang inlcuded waistaff and other workers who stole credit card information. Also the group used other skimming techniques such as trojan and malware programs.

Leave a comment