Average Review Time In Mac App Store Rising Significantly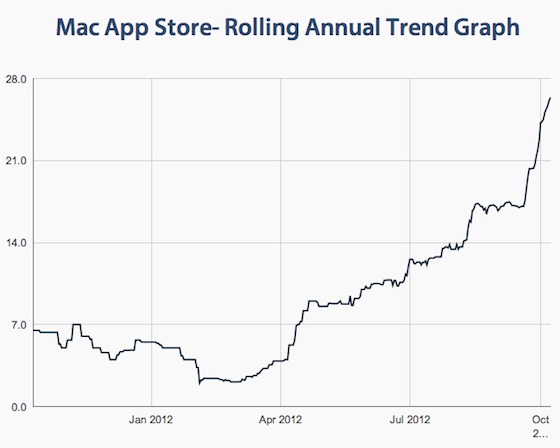 Shiny Development, a firm specializing in training iOS developers, has been monitoring review times for apps submitted to Mac and iOS App Store for some time, gathering data from developers disclosing their wait times in Tweets. The company has revealed that those times have seen a substantial increase over the past six month.
The annual trend graph for Mac App Store shows average review times of several days to one week through about April 1, 2012, after which the trend began a steady rise.
The company notes that despite the small sample size (62 reports over the past 30 days) the data is fairly indicative of how the review times change over the past year.
The trend for iOS App Store is less steady and is based on more accurate data, with 471 reviews having been obtained over the past 30 days. Average review times in iOS App Store have been within 3-11 days during the past year and now sit at one week.

Leave a comment