BBC iPlayer Launched In 11 European Countries, Soon In US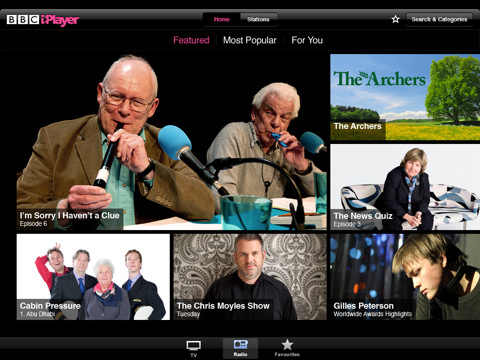 As Guardian reports, BBC iPlayer will be released in eleven European countries, and later this year it will become available in the United States, Canada and Australia. The global iPlayer service is available via iPad app in Austria, France, Germany, Belgium, Ireland, Portugal, Luxemburg, the Netherlands, Switzerland and Spain.
The subscription-based service allowing to stream the finest BBC programs can be used for a monthly pay of 7 Euros. The iPad app offers on-demand access to popular documentaries and news, as well as to archives and recent shows, for example Top Gear and Doctor Who. The original BBC's media collection will include around 1.500 hours and every week the company will add to it hundreds of hours.
Managing director of BBC.com in US Luke Bradley-Jones said to the publication that BBC competes head-to-head with Netflix and Hulu and low monthly pay of 8 dollars should distinguish the company from those media providers. Note that app can be downloaded free of charge from select markets, but you cannot stream content unless you do it from supported countries. Another benefit for viewers is that they can stream content over 3G cellular networks and individual parts of content can be downloaded for viewing offline.
Initially, homepage and collections showed to all users from 11 countries will be the same, but in time the company plans to offer different content depending on the location of the user.
Mark Smith, the global iPlayer launch head, said that the team cooperated closely with Apple on the offline function:
When we were doing our user testing, the use case was picking six shows before going on a long journey, and leaving them to download to the iPad overnight. The way the device works, though, is it hibernates and stops you from doing that: you wake up the next morning and only half a show has downloaded. We have managed to override that functionality, and Apple are comfortable with us doing that.

Leave a comment