Bridesmaid Used iPad To Attend The Wedding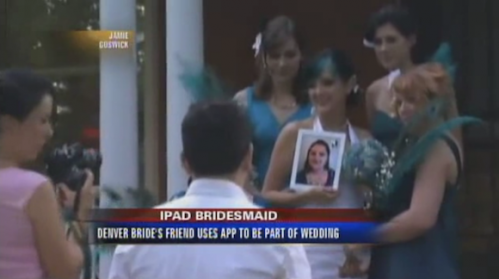 This was the only case when a bridesmaid put on white clothes, stood behind the bride and nobody had objected.
Renee Armstrong couldn't get at the wedding's place and decided to use her white iPad and FaceTime service to attend it virtually. The bridesmaid stood by for the wedding ceremony and managed to get into the wedding's photos as the groomsman always held the iPad in the public eye.
Here is how Jamie Alberico, the bride, commented on the situation:
"She got to see the whole ceremony. She got to meet everybody and be here for the reception".
It is interesting that during wedding rehearsal someone was unfortunate enough and dropped the iPad. The screen was totally shattered. But the bride didn't lose courage — as she has been working in an Apple store — and found another iPad device before the wedding began.
Armstrong considers the iPad did its job pretty well:
"I got all teary-eyed during the ceremony and I couldn't have gotten that from pictures".
Now iPad has a strong reputation as a common device for weddings because there always will be people who may have no time or money to appear at weddings but are eager to congratulate their best friends.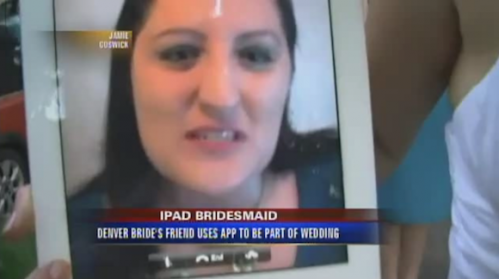 You can find more about drukarki wielofunkcyjne at inksystem.pl.

Leave a comment