Commercial negotiations between Apple and Verizon took one day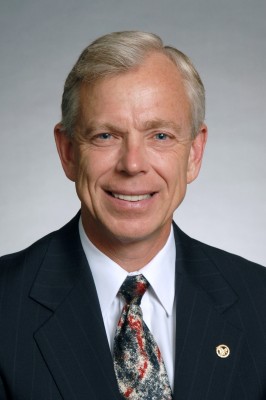 This week Bloomberg took an interesting interview with Verizon Communications President Lowell McAdam. He talked about the deal between his company and Apple that needed few years to reach.
It became known that both companies agreed to trade "inside information" about their upcoming services and products. An extensive testing of iPhone 4 became possible due to CDMA towers, which were installed at Apple's campus in Cupertino. That allowed to avoid network issues, while similar problems have became a public relations concern for AT&T.

To help Apple better learn CDMA technology Verizon sent to the Cupertino's campus one of its top engineers. Moreover, McAdam had personally tested the Verizon-compatible iPhone 4 before it was officially announced this Tuesday.
McAdam also commented on the fact that CDMA-enabled iPhone doesn't have the Verizon logo by calling it not a "major issue"for his company.
"We worked probably six or nine months on the technical side of this and saw we could make this work. Then we did the commercial side. The commercial side took us a day."
The partnership between Apple and Verizon had already led to several informational leaks (as you remember, numerous reports about the release of Verizon-compatible iPhone appeared in different serious newspapers like New York Times and The Wall Street Journal before the press conference). The latest was revealed by Francis Shammo, who is Verizon's chief financial officer. He told that Apple is going to add CDMA radio to the next-gen iPad so no MiFi portable hotspot will be needed.

Leave a comment