Comparitive iPhone 5 and iPhone 5S photos

Have a look at the high quality photos, that show the similarities and differences between the alleged digitizer and lcd screen assembly of the iPhone 5S with that of the iPhone 5.
As you can see, the main differences are in the the ribbon cables and the screw placement. This means that some modifications were made to the logic board. Unfortunately, as you can see, there is nothing that could prove the appearance of the rumored fingerprint scanner in the new version.
No enjoy the photos!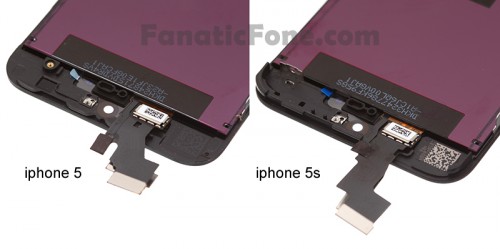 Leave a comment