Consumer Reports Criticized Verizon iPhone 4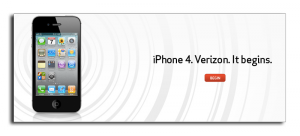 New post on Consumer Reports' blog written by Mike Gikas and Paul Reynolds reveals that the company thinks Verizon iPhone 4 will have a short life as soon it will "be replaced by a newer, cooler version more quickly than is customary even for the die-young life expectancy of most smart phones."
It is true that Apple made the CDMA-enabled iPhone a mid-year carrier expansion, and most observers expect new iPhone 5 will not replace its less than 6-month old predecessor as at launch it will support only GSM / UMTS technologies. However, Apple's rivals do not propose any product cycles anyway and release new handsets every few months, so the position of Consumer Reports looks pretty inconsistent.

It is also interesting to notice that Verizon has recently launched its new "4G" LTE data network, and the above-mentioned blog posting criticized Apple for releasing Verizon iPhone without support of this network. However, Appleinsider in its report argued that at the moment there are no phones that support the new standard, moreover, they will appear this summer or later.
"If it starts doing that, it can continue to warn users to never buy a new smartphone because Motorola, Samsung and HTC will continue to release new and improved models every frew months".
Verizon iPhone was also criticized for inability to use data and voice simultaneously and lack of roaming support, but it was never mentioned that every other phone on Sprint and Verizon has these disadvantages too. It was also weird to find out that Consumer Reports was unhappy of 3.5 inch iPhone screen "in an era where the number of smart phones with 4inch-plus screens has swelled", though Verizon offers only three Android phones with screens bigger that the iPhone's, and all of them have lower resolution.
The group was also assured that Verizon will prevent iPhone 4 from using unlimited data contracts.
"Verizon will use the phone's launch to make its promised switch from unlimited data plans to the tiered or metered plans now used by AT&T... "That may not necessarily mean higher costs for data than with an unlimited plan. The AT&T metered plans actually lowered bills for many users, according to our analysis."
As CDMA-enabled iPhone will be released in February, Verizon is still in process of determining what data plans it will propose along with it.
In its conclusion Consumer Reports called those who will purchase Verizon iPhone 4 as "breathless" fanatics, spendthrifts and ignorant "addicts".
"The less iPhone-addicted consumer, on the other hand, may want to hold off for a newer version of the iPhone before even considering whether to buy one".

Leave a comment