Consumer Reports Recommends iPhone 4S As It Doesn't Have Reception Problem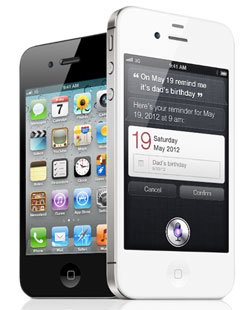 There has been concerns over the design of iPhone 4S that shares the same stainless steel and glass enclosure with iPhone 4. Because of that, some questioned if iPhone 4 has the same flawed antenna as iPhone 4.
Consumer Reports, a U.S. company that publishes comparison and reviews of consumer products, now recommends the iPhone 4S as it doesn't have the reception problem that was discovered in iPhone 4 by their tests.
They noted:
"In special reception tests of the iPhone 4S that duplicated those we did on the iPhone 4, the newer phone did not display the same reception flaw, which involves a loss of signal strength when you touch a spot on the phone's lower left side while you're in an area with a weak signal".
Despite criticism of iPhone 4S' short battery life, new iPhone model and its predecessor iPhone 4 have performed very well in battery life tests and have not displayed any notable battery problems. Also the company praised the A5 chip, Siri and new camera system.
Nonetheless, in updated smartphone ratings of Consumer Report iPhone 4S didn't outscore high-end Android smartphones such as Motorola Droid Bionic and Samsung Galaxy S II, which have larger displays and work with faster 4G networks.

Leave a comment