Early Builds Of OS X 10.9 Include Maps And Siri Integration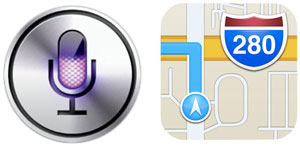 According to 9to5mac, early builds of OS X 10.9, which are currently tested, show that Maps and Siri integration may come to Macs next year.
However, it is currently unknown if Siri will be part of OS X 10.9 for users. Apple already offers Mac users Text-to-Speech and Dictation functionality, but integration with Siri would presumably offer voice search and voice command services to Mac users.
If Maps service moves past testing, Apple will offer the feature to developers to include it in their own apps for Macs. It is also unclear whether or not Apple would offer its own standalone mapping application for the Mac.
A release date for the next version of OS X is currently unknown, but Apple said that it wants to shorten development cycle for OS X. If the company follows the pattern for OS X 10.8 release, we can expect early developer previews of OS X 10.9 early next year and a final release sometime in the middle of the year.

Leave a comment