Evasi0n Jailbreak To Be Released Today, probably at 12pm Noon EST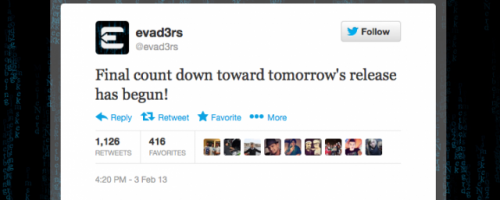 Yesterday the Evad3rs Team have announced via twitter and on their website that the evasi0n untethered jailbreak is in final testing and preparation and will be released today.
Final count down toward tomorrow's release has begun!
The Evad3rs website indicates that current progress is 96%:
96%: Final testing and preparation. Come back soon!
Next step: Release!
While waiting for the jailbreak many users have found that evad3rs have hard coded the progress bar of the evasi0n jailbreak to reach completion quite soon. According to our calculations, the progress bar will reach 100% at February 4th, 2013 at 17:00 UTC, which is 12pm Noon EST.
Of course, the team could very well finish earlier or run into a problem and need more time to finalize the jailbreak. To be the first to know when the jailbreak is released please follow iPhoneRoot.com.
Here is a quick table for all time zones: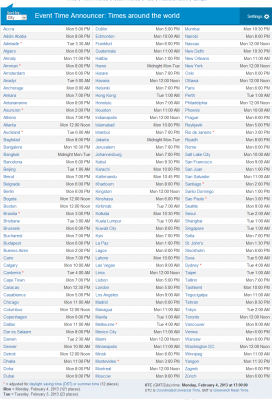 Leave a comment