Every tenth Microsoft's employee uses iPhone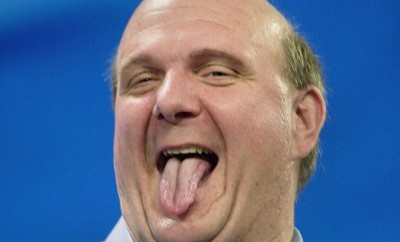 The Wall Street Journal has information that nearly 10,000 iPhone users regularly access the Microsoft employee mail system. Such a number represents almost 10% of the company's global staff.
It is really interesting as Microsoft executives are not happy to see their employees using products of rival companies. Its CEO Steve Ballmer already had an accident last September when he caught a man from the company's personnel who tried to snap a photo of an entrance with his iPhone. At that moment he was so angry he put the phone on the ground and pretended to stomp on it. After that he walked away.
The WSJ also reports:
"...the company in early 2009 modified its corporate cellphone policy to only reimburse service fees for employees using phones that run on Windows Phone software."
It is obvious the company tries to reassure its employees to use its software and hardware, but they continue to hide and even customize their iPhones to make them look more like generic handsets.

Leave a comment