Firmware 3.0 is slower than 2.2.1?

A few days ago we reported that the statistics showed an increase in speed of firmware 3.0 compared to 2.2.1. This factor, however, does not find confirmation in other applications, because, as you can see from the following table that 3.0 is slower than 2.2.1.
For example is takes 34 seconds to start for firmware 2.2.1 against 47 seconds for 3.0 firmware. The launch time of some applications on the old firmware also sees an advantage of 2-9 seconds compared to 3.0. This is just further evidence showing that the 3.0 firmware has problems and should be optimized. We hope that the update arrives soon!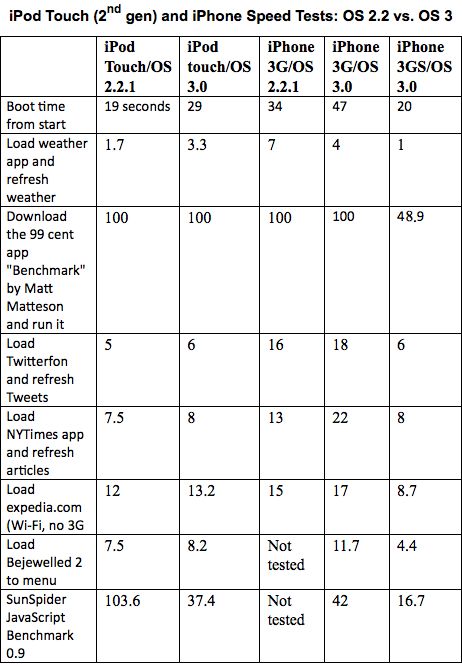 Leave a comment