Foxconn Accelerating LCD Panels Orders To Launch Apple TV Set For Holiday Season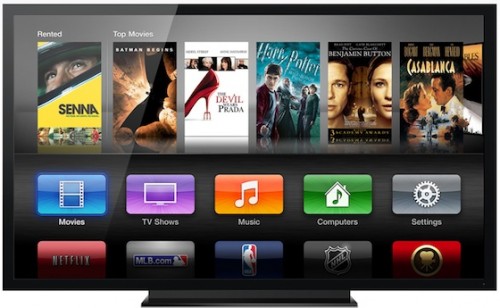 In a new research note, Brian White, Topeka Capital Markets's analyst, points to a report from Chinese site 21cbh.com saying that Foxconn/Hon Hai planned to order LCD television panels from Sharp in 3Q 2012 instead of the 4Q 2012, which fuels speculation that the panels are intended for a forthcoming Apple TV set that could be launched for holiday shopping season. Earlier this year Sharp and Foxconn announced a partnership to develop LCD technology and observers have considered this step to be closely related to Apple TV set.
In the research note, White reiterates his claims regarding company's use of motion sensing technology and iPad-like remote for controlling the forthcoming TV set.
White also believes that Apple could earn $10 billion in revenue from its TV set during the first year, assuming that Apple's TV set will have higher price than its other products and that Apple will be able to take 2% of the television market during the first year.

Leave a comment