Foxconn employee says Apple placing orders for next iPhone to debut in October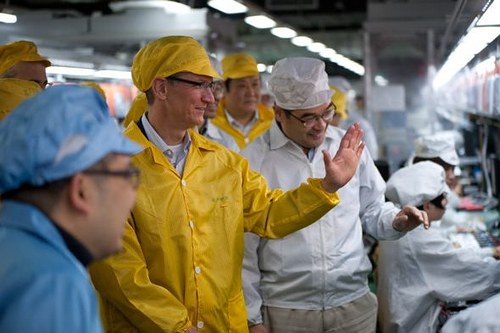 South Korea's Maeil Business Newspaper reports that the head of human resources at one Foxconn factory gave the info claiming that Apple has recently placed an order for its sixth-generation iPhone that is on schedule to launch in October of 2012.
"We just got the order," the Foxconn human resources head reportedly told the newspaper. "[The release] will be around October."
Focxonn has posted many hiring notices recently.  Such fact suggests that Focxonn enlarges its staff preparing for mass production of Apple's new devices, presumably, the sixth-generation iPhone.
We've already heard lot's of contradictory rumors related to the iPhone 6 launch. Some has pointed toward a fall 2012 launch, placing it one year after the debut of the iPhone 4S. One report from February claimed that Apple plans to continue to release new iPhone models in the fall for the foreseeable future.
Apple's decision to launch a new iPhone just before the holiday buying season proved to be a successful strategy. The company sold a record 37 million iPhones during the December quarter, achieving 128 percent unit growth over the 2010 holidays.

Leave a comment