iBookStore May Be Extended Internationally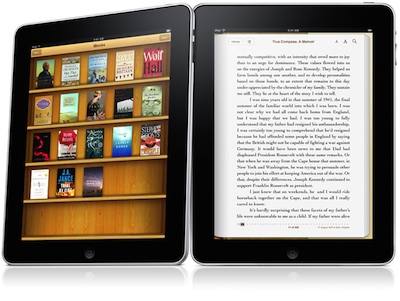 On the iPad's presentation Steve Jobs noted that the iBookstore will be available only in the USA at launch. But few days ago new Apple job listing confirmed that company is planning to extend its book-selling business to other countries. Their new vacancy for manager of "Asia Pacific & Canada" iBooks divisions shows that in the nearest future their efforts will be concentrated primarily on Australia, New Zealand and Canada.
The role includes: working with management, regionally and in Cupertino to determine strategies and priorities for iBooks in Canada, Australia, New Zealand and other countries; identifying content providers to target, establish and develop relationships; working with legal and production teams to finalize relationships and secure content; and coordinate launches with partners, production, and marketing. This role will also be responsible for marketing the books offering on the iBooks store by coordinating with Apple's production teams, the marketing team, and the production and marketing teams of partners.
The successful employee will work in Sydney, Australia or Markham, Ontario.
It is possible that Apple looks for the possibilities to expand in other countries, though there are no open positions for that at the moment.

Leave a comment