iCapsule Keyboard for iPad: Not Stylish But Handy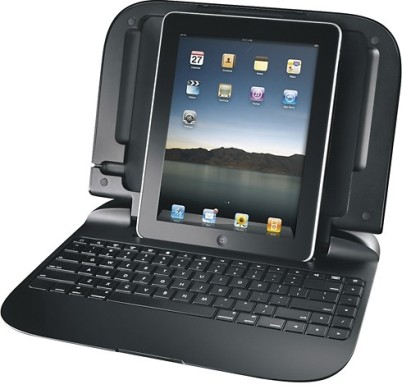 Not officially all keyboards cases released for iPads can be classified into 2 common types – the so called folio looking cases and the small clam-shells – where every type has its own pros and cons, however without an ability to boast as good operability as the standard keyboard any netbook can offer.
But with the latest pro iPad keyboard's case release announced by the popular label Rocketfish you can be sure you will get something new and not fitting in the terms of both common types of keyboards for iPads. Yes, the new Rocketfish's "baby" won't be slim and stylish but instead you will get a full-size laptop based keyboard working with the appliance of the Bluetooth technology and in addition to this holding your iPad as you like it – whether in portrait or landscape modes. The original title – iCapsule – which is easy to remember can be explained with another useful feature Rocketfish's developers can offer its customers – after work you can fold this keyboard into a suitable capsule-like hardshell case having the integrated handle for comfortable carrying of the device.
According to the official release's data the device works from two AA batteries (rather than a Li-on cell requiring recharging) and will cost you only 100 USD. It is not available for now on offer for mass sales but we are sure that soon the Rocketfish label will fix this drawback so an average iPad customer could estimate iCapsule's pros and cons on his own.

Leave a comment