Intel Unveiled New Processors With Improved Power Efficiency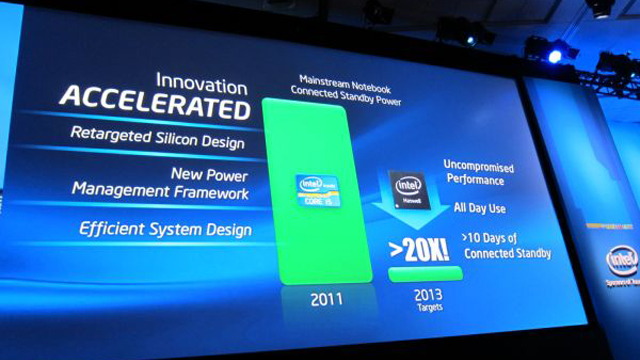 At the Intel's Developer Forum the Intel today announced a new processor that will be capable to supply power to a x86 computer in stand-by mode for 10 days off a single charge. New Haswell processor implements a 3D-transistor 22-nanometer architecture, which uses 20 times less energy than current Sandy Bridge chips included in the newest Macs. Also the new processor can power a computer by grabbing light from a source the size of light bulb. In addition, Haswell processors will run faster than current chips.
The new processors will be released in 2013, after launch of Intel's Ivy Bridge next year. Intel recently reported that Apple was not satisfied with power efficiency of upcoming Intel chips and looked for other alternatives. Clearly, one of the main candidates is ARM with processors providing 24 hours battery life.

Leave a comment